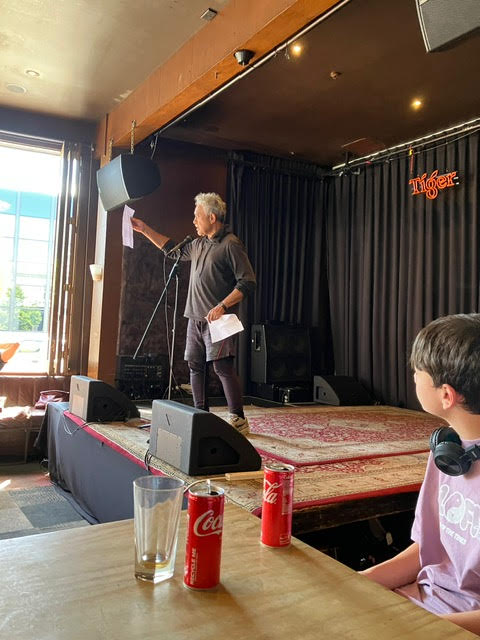 We had an amazing time at our annual volunteer appreciation event which was held at Thirsty Dog on Karangahape Rd in Central Auckland. We welcomed our special guests the Street Poets and Artists Collective Enterprises and their mentor poet Daren Kamali.
We welcomed our Reader Leaders- volunteers and librarians- and their readers to join us to celebrate 2022.
We also invited our community to share a poem and we were surprised that so many people got up to read- it was great!
"I was so nervous but then so many others got up I thought I may as well… I felt so excited when I did it!"
"Wasn't that amazing at the Thirsty Dog! So much love and the Homeground guys were great performers!"
"Great! I loved it."
"Thanks for last week's event!! I really enjoyed myself and getting to know some of the others there."
It was really fun to get out of our familiar spaces at the libraries and the villages into the pub!
In fact it was so much fun we are doing it again on March 26th Sunday 2pm.
Thirsty Dog 469 K Rd. https://www.google.com/maps/place/The+Thirsty+Dog/@-36.8583723,174.7529051,17z/data=!3m1!4b1!4m5!3m4!1s0x6d0d47ea585fe3e3:0xf8ece53ac1a2c4bb!8m2!3d-36.858375!4d174.7550926
See you there!